The hot corner has been a pretty steady source of production for the St. Louis Cardinals in the 2000s. It's provided solid defense, spectacular playoff moments, and Troy Glaus. Now that I've gotten the randomly unnecessary1 Troy Glaus burn out of the way we can get into the top 3. Just one side note, Fernando Tatis hit his two grand slams in 1999, and only played with the Birds into 2000.
First a refresher on the rules. We've got 4 voters2, and each ranks their top 3 at the position with 3 points going to 1st, 2 points to 2nd, and 1 point to 3rd. Here's where we're at:
Catcher – Yadier Molina
First Base – Albert Pujols
Second Base – Fernando Vina
If you want to hear us debate this more in depth check out Game 037: Cookin' with Mo.
The Starter – Scott Rolen (12 votes)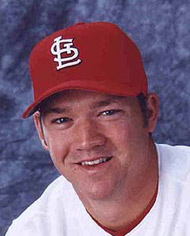 Tim's Take (3 points) – No brainer for the number 1 spot, in 5 1/2 years with the Cardinals, Rolen hit .286 with 111 home runs and 453 RBI. In that span made 4 trips to the All-star game, and won 3 gold gloves (would have been 4 if he had not gotten injured in 2005). He had his share of great playoff moments as well, providing the winning run in Game 7 of the 2004 NLCS by hitting a 2-run homer off of Roger Clemons, and arguably could have been the MVP of the 2006 World Series where he hit .421 in the 5-game series.
Jason's Take (3 points) – I remembered being super pumped as a 14 year-old when the Cardinals landed Rolen from the Phillies. Mostly because I had a super rad holographic Scott Rolen card. Then as a Bird he did hit 111 bombs with the Birds and played one hell of a threebag as he was part of the MV3 triumvirate. Plus he's right up there with Jimmy Ballgame and Ozzy as one of the best defensive Cardinals.
Steve's Take (3 points) – An obvious choice for the 2000s Birds team and maybe up there on the all time Birds 3B list. Also a proud member of Steve's Shirsey Club. He never quite made it to full blown jersey but he was close.

David's Take (3 points) – Out of the 6 years Rolen was with the Birds, he was a 4-time All-Star, 3-time Gold Glove winner and finished 4th in the MVP voting in 2004 (Pujols – 3rd, Edmonds 5th).
The Backups – David Freese (6 points) (tie)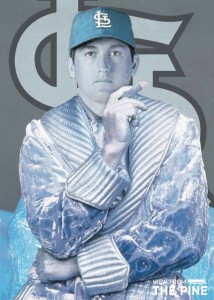 Tim's Take (2 points) – Played in 466 games over 5 years for the Cardinals, hit .286 with 44 home runs and made the All-Star Game in 2012. Will forever be a legend in St. Louis for his performance in Game 6 of World Series. However this performance has made fans forget about his prior post-season work. In the 2011 NLCS against Milwaukee, he hit .545 (.545!) with 3 home runs and 9 RBI in the six game series and took home the NLCS MVP award. Also, in Game 4 of the 2011 NLDS against the Phillies with the Cardinals facing elimination, Freese hit a home run and had 4 RBI to force Game 5.
David's Take (2 points) – 2011 World Series Game 6. Duh. Well to be more specific, that entire postseason. Current active leader for RBIs (21), and total bases (50) in a single postseason. No super flashy regular season numbers, but its hard to dog that 2011 postseason run he had. As a Cardinal, career .286 hitter with 44 bombs and 237 RBI.
Steve's Take (1 point) – The Ice Man was close for first runner up, but couldn't quite edge out Marp in my mind. However, he's definitely the best postseasons third baseman the Cards have had. Also, another member of Steve's Shirsey Club. I have a lot of shirseys…
Jason's Take (1 point) – Uhh Game 6 anyone? Not going to lie I still get emotional just listening to the Dan Shulman call. This was honestly a coin flip between Freese and Marp for me. I ended up going Marp, but I love me some Freese. Dude was clutch and put up great numbers when he could keep the ankles healthy. I was sad to see him run. Plus he once responded to a tweet of a photoshop I made of him on Mr. Freeze's body.
@jason_yingling that pic has me rollin!!

— David Freese (@DavidFreese) July 6, 2011
The Backups – Matt Carpenter (6 points) (tie)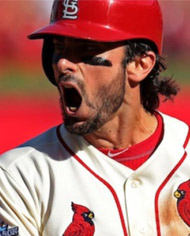 Jason's Take (2 points) – Marp as he is lovingly known around these parts has been a big part of the Cardinals since 2012 when he came up, transferred to second base, and hit .294. He followed it up hitting 55 doubles and batting .318 while scoring 126 runs and coming up one hit shy of 200. Not to mention finishing 4th in MVP voting that year. He started off 2015 insanely hot and rode it 28 bombs. I'm looking for him to hit 30 in 2016. Not going to lie I gave him a little bump for potential.
Steve's Take (2 points) – Marp has had just about as good a 3 year run at third for the Birds as anyone. He's right up there with the best threebaggers in the league and he's still getting better.
Tim's Take (1 point) – In 5 seasons with the Cardinals, Marp has started games at 5 different positions. However the bulk of his time has been at 3rd base, where he has started 346 games. In his 2 seasons as the team's primary third baseman, Carpenter has batted .272 with 36 home runs. In 2015, he led the National League in doubles with 44 and picked up some MVP votes.
David's Take (1 point) – See Tim's answer.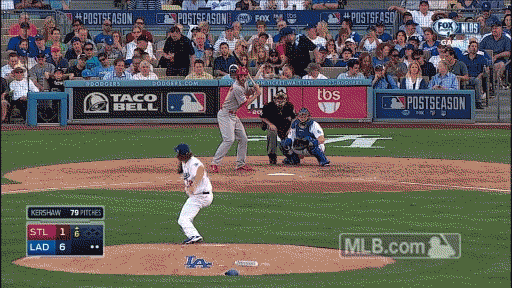 Voting Results
Steve
1. Scott Rolen (3)
2. Matt Carpenter (2)
3. David Freese (1)
Tim
1. Scott Rolen (3)
2. David Freese (2)
3. Matt Carpenter (1)
David
1. Scott Rolen (3)
2. David Freese (2)
3. Matt Carpenter (1)
Jason
1. Scott Rolen (3)
2. Matt Carpenter (2)
3. David Freese (1)