The Steve Spagnuolo era could be described at its best as tumultuous and at its worst as a 10-38 tunnel of poo that St. Louis Rams fans had to crawl through for 3 years in order to get to the sweet freedom of the Jeff Fisher era.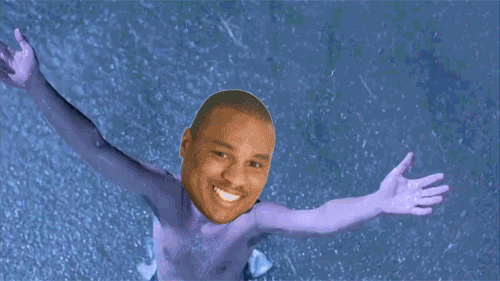 That's at least the metaphor former Ram and current 101 ESPN radio personality D'Marco Farr made on the Fast Lane today, when he compared old Spags to the tunnel of  "five hundred yards of shit smelling foulness I can't even imagine" Andy Dufresne had to crawl through to escape Shawshank prison. In fairness, D'Marco did only call him the tunnel and not what was inside.
It's a bold comparison, but I doubt many St. Louis Rams fans will argue with the comparison. Spags did manage to sandwich a near playoff appearance between 1-15 and 2-14 seasons that bordered on 0'fers. That playoff run was derailed by Charlie Whitehurst and a guy that looks perpetually confused.
Fans can fondly remember the term in Spagnuolo Prison they escaped when the Ravens and their new senior defensive assistant visit the Dome in the final preseason game this Thursday.
At least we all came out clean on the other side.