Matching up the 2014 Cardinals roster to a SNL cast is no easy task. For one, the 2014 roster isn't even fully set. Although with the early offseason moves for Jhonny Peralta, Peter Bourjos, and Mark Ellis, most of the featured players are in place. Then you've also got the fact that Saturday Night Live has had some stacked casts.
This is a pretty loaded Cardinals roster so we're not looking at any of the Jim Belushi years. Those are reserved for the Cubs roster. We could go for some of the early years, particularly season 3 when they had the first full season from Bill Murray, along with Dan Aykroyd, John Belushi, and Gilda Radner. The only thing is that cast just didn't have the depth to match this Cardinals team. And, as much as it pains me to admit, Bill Murray is a Cubs fan.
We could go for one of the Will Ferrell years, but let's be honest, those were characterized by being "the Will Ferrell" years. Where Will was often the biggest draw surrounded by a few (some great) cast members. The Cardinals aren't a team defined by one superstar player. We're going to need more of a great ensemble.
There's the 2005-06 cast that had some top notch returning players like Fred Armisen, Tina Fey, Amy Poehler, Maya Rudolph, Will Forte, Chris Parnell, and Seth Meyers.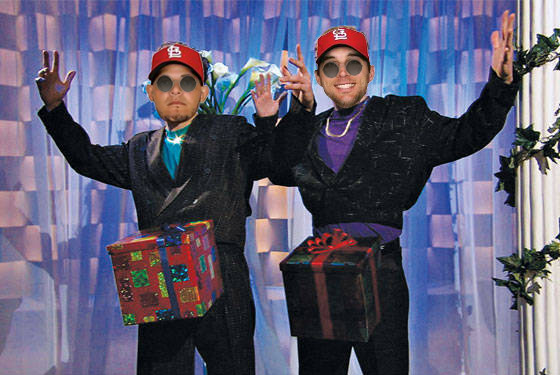 It also had some young, first-year talent that proved to be game ready and helped push the cast to greater heights in Jason Sudeikis, Bill Hader, Kirsten Wiig, and Andy Samberg.
That includes this year's lead actor and actress in a comedy Golden Globes. Not to mention some Emmy's, a few blockbusters, and a soon-to-be late night host. And MacGruber. I don't care if I am the only one that thinks that movie is great.
That's pretty close, but I think that fits last years roster a little better with the new talent surprising the masses. Although, I still think Will Forte and Joe Kelly would make a good buddy cop duo.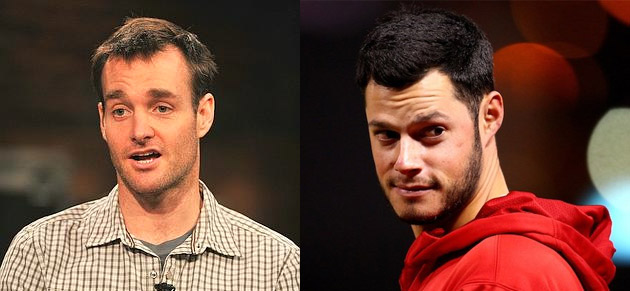 We've got a roster with some top-tier players (Waino, Yadi, Holliday, Craig), that also has some great young talent coming back after breakout performances (lil Carp, Adams, Wacha, Shelby), and is losing an established veteran (big Carp).
That leaves us the 1991-92 SNL cast. It had the big names in Dana Carvey, Phil Hartman, Mike Myers, and Chris Rock. It had the young guys coming back for a second year with Chris Farley, Adam Sandler, Rob Schneider, David Spade, and Tim Meadows. And it came off the loss of an established veteran, Dennis Miller, leaving the Weekend Update desk after 6 years. The shows longest run at the time.
So not only do you have Dana Carvey and Mike Myers gearing up to release Wayne's World in February of 1992, but you've got some of the guys that would shape comedy over the next decade in Sandler, Farley and Rock. Those guys would release Billy Madison, Happy Gilmore, Tommy Boy, and Black Sheep over the next few years.
If the Cardinals 2014 roster can produce the same type of track record that this SNL cast has, we're in store for a great season. And the way they're filling needs in the offseason, stocking up on young talent, and getting veterans at a discount (Wainwright making $20 million a year to Kershaw's $30 million) it looks like it could very well be that way.
We're definitely not worthy of a roster this great.