The first week of the season is wrapped up, and if you faced Peyton Manning you were done Thursday. Tough luck it happens. Now it's week 2 and you already need to revamp your team name, because let's face it, those Tebow puns just aren't relevant anymore. Here at View From The Pine we're here to help get you back on path. Just as long as you didn't draft David Wilson or Stevan Ridley*.
If you're still repping Team Smith, we've got a few options to upgrade your team name.
The Player Pun
The player pun is a tried and true method. First, pick a player (preferably on your roster or your home team). Second, make a pun with his name. Bonus points for pop culture/player relevance.
Use: My Vick in a Box, Russell and Flow, Foster the People, Chris Givens and Laurinaitis Taketh Away, Palmer? I Hardly Knew Her, Turn Your Head and Coughlin, Breaking Bradford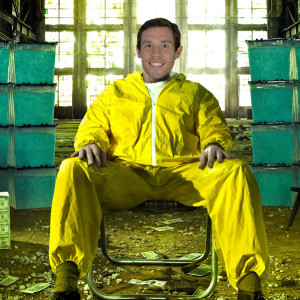 The Big News Story
Not a fan of puns? What's wrong with you?
After some self reflection, if you still don't want to go the pun route you can always rip your team name from the headlines. This year's hot topic is sure to be Aaron Hernandez and Manti Te'o. Hop on the new story bandwagon with these names. But don't feel the need to stick to football news. Just don't bring up Miley Cyrus twerking. Don't be afraid to go for the in the news pun.
Use: Manti T'eo's Girlfriend, Caught Red Hernandez, The Carlos Danger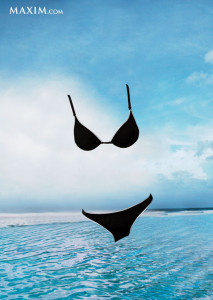 The Gif
No better time than now to jump on the gif bandwagon. Just think about the fear it would strike into your opponent to see Jim Harbaugh throwing a tantrum every time they go to check the matchup. This does rely on your ability to use gifs as your team picture on your fantasy service of choice. ESPN allows it. I don't know about the rest, so use at your own discretion.
Use: Harbaugh's Tantrums, Pete Carroll Is Confused, Manningface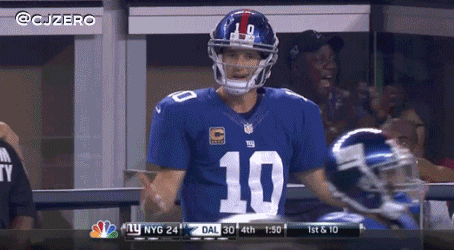 The Tebow
Ah who are we kidding, Tebow never goes out of style.
Use: Somewhere Over the Tebow, Boston Tebow Party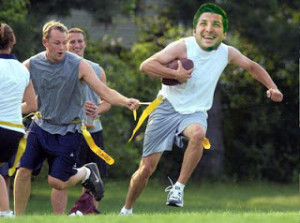 There you have it. Now you're all set to go out and dominate your league. At least in the naming department. Like I said, we can't help you if you drafted David Wilson.
*Yes, I do have both of them in separate fantasy leagues. Yes, I did lose both of those matchups despite Lesean McCoy's best efforts.