The MLB trade deadline is Monday, July 31st at 3 PM Central Time. For the first time in years it's unsure where exactly the St. Louis Cardinals will fall on the buyer / seller spectrum.
On one hand they're only 3.5 game out of first place. On the other they haven't been over .500 since June 1st and seem to be more than one big name away from being a legit contender1.
So far the Cardinals have been relatively quiet with their only move being to send Marco Gonzalez to Seattle for #29 prospect in baseball Tyler O'Neill.
Chances are that something will happen in the next few days to shakeup the Cardinals roster. Let's take a look at a few players that could be on the move.
Lance Lynn
Lynn is the gimme. Contenders are constantly looking for starting pitching and Lynn is a solid work horse capable of putting up wins down the stretch. He's also coming up on free agency this offseason.
The Cardinals are relatively deep at starting pitching with Luke Weaver waiting in the wings to take over a rotation spot along with Alex Reyes preparing to comeback next year.
The Los Angeles Dodgers need a starter after losing Kershaw for 4-6 weeks. The Kansas City Royals have been mentioned as suitors for Lynn to make one last run before their whole team becomes free agents.
Verdict:
If you can turn 2 months of Lance Lynn around for some decent prospects the drop off to Luke Weaver isn't that bad. It doesn't kill your chances this year and helps build for the future. Lynn is most likely going to finish this season in a different uniform.
Randal Grichuk
With the emergence of Tommy Pham and the Cardinals commitment to Dexter Fowler and Stephen Piscotty, Randy seems to be the odd man out in a deep outfield.
His trade value took a nose-dive this season as he spent some time back in Memphis. But he's been on a tear since returning hitting a homerun in each of his first 3 games back. That's unlikely to have done enough to get anything in return for Randy if the Cardinals are sellers.
Verdict: 
The only way Randy goes is if he's part of a package and the Cardinals are buyers. And they seem closer to the seller side of the scale right now. He's staying.
Trevor Rosenthal
Rosey lost his closing job to Sueng Hwan Oh after an up and down, injury-filled 2016. He missed a few weeks to start 2017 and came in strong drumming up some trade rumors. He cooled off a bit and so did the rumors.
At this point you're probably not going to get enough in return to justify moving Rosenthal. Especially with the regression of Sueng Hwan Oh who is a free agent after the year.
Verdict:
Rosenthal is arbitration eligible in 2018 and first available for free agency in 2019. Unless someone overspends he's staying on the Birds.
Tommy Pham
This would be very sad. Tommy Pham was the only reason this team was watchable for most of June and July.
The Cardinals gave big contracts to 2 outfielders already this year in Fowler and Piscotty and they have a crowd in the majors and minors with Pham, Grichuk, Harrison Bader, Jose Martinez, Magnerius Sierra and the newly acquired Tyler O'Neill.
Pham also hasn't been one to toe the company line. Giving some of the better interviews since Garrett Stephenson and his "great ****ing catcher" post season triumph.
Verdict:
Very unlikely and I hope not. But if they're really selling he could very well bring the best haul. Only happens if there really is a rift between him and Matheny which may be more Twitter chatter than fact.
Matt Carpenter
Matt Carpenter is a bit of a man without a position. Going into this year he was set to become the every day first baseman and the 3-hole hitter. Cut to July and he's getting games at second base so Luke Voit can get at bats and batting lead off.
Now this is very unlikey, but if some team wants to fill the Cardinals farm system with top prospects for Matt Carpenter now may be the time to do it. Especially if they have faith that Luke Voit could be an everyday, natural first baseman.
If Voit can take over first you've got Kolten Wong and Jedd Gyorko playing well at the other 2 positions Marp plays and Fowler hasn't been a fan of relinquising the lead-off spot.
Verdict: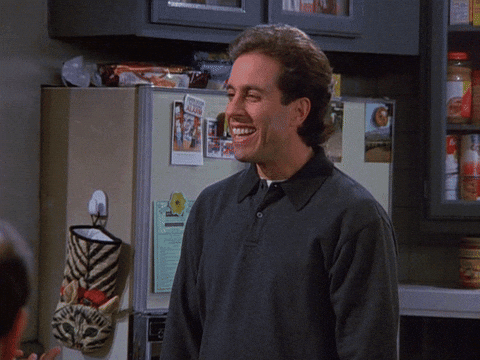 This one probably has more legs on #STLCards twitter than real life. Marp has frustrated fans with his weird inability to hit in the 3-hole, seemingly shaky defense, and pretty awful baserunning. But Marp is also capable of MVP type numbers for months at a time.
The Cardinals would have to be really comfortable with Voit and Gyorko to pull anything off with Marp. Especially after trading Matt Adams to the Atlanta Braves to keep Marp at firstbase. He'll still be in the Birds on the Bat come August.