After a lackluster start to the offseason, the Cardinals got fans an early Christmas gift signing Mike Leake to a 5-year deal worth $80 million. That means one thing. It's time for us to help you Better Know a Cardinal!
Mike Leake The Pitcher
Mike Leake attended college at Arizona State University, so he knows how to party. Leake was picked 8th overall in the 2009 draft by the Cincinnati Reds. He debuted for the Reds in April of 2010 and hasn't looked backm except for the occasional rehab start.
Over that time Leake has been consitently unspectacular. That's not to say he has been bad. Mike has been above average compiling WARs in the 1-3 range each year.
In 2015, Leake posted a 9-5 record with the lowly Reds before being traded to the San Francisco Giants. Leake went 2-5 with the Giants as they fell out of playoff contention.
You may remember him shutting down the Birds through 8 in July in route to a 1-1 record and a 2.42 ERA in 3 games started againt them. Most of the Cardinals damage coming in a late season game against the Giants.
Leake likes to keep the ball on the ground going to his sinker 46.3% of the time1. You won't see Leake running up 10 strikeout games, he's more of a 6 punch-out per 9 type of guy. But he will get some rally-killing double plays.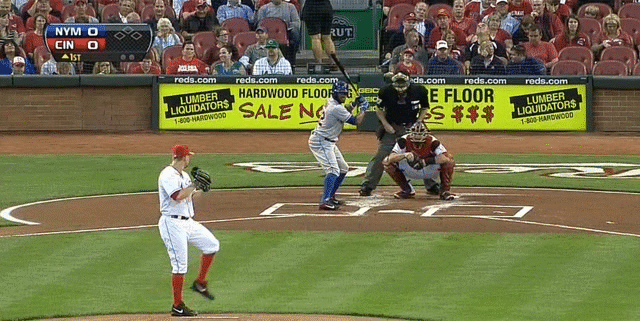 The question on everyone's mind right now is how did he fair against the Cubs. The answer is…decent. Mike posted a 3.67 ERA against the 3rd place2 Cubs in 2015. Giving up 5 homers in 4 starts.
Leake did post a nice 2.03 ERA in 4 starts against the Pirates. Who finished ahead of the Cubs in the division, but still behind the Birds.
You'd like that homer level to be lower, but he should benefit from the relocation from the bandbox that is Great American Ballpark to the more pitcher friendly Busch Stadium. He posted a 4.93 ERA at the GAB and a 1.13 ERA at Busch Stadium. Small sample size, but you should expect less home homeruns in 2016.
Where Mike Leake Fits in the Rotation
With Mike Leake the Cardinals are looking to replace some of the innings vacated by the injury to Lance Lynn and John Lackey making Chicago a little windier with his mouth-breathing. Leake has thrown over 167 innings each year of his career (except his rookie season) and has been right around 200 innings each of the last 3 years.
With Adam Wainwright and Carlos Martinez returning from injuries in 2016, Michael Wacha's shoulder, and Jaime Garcia's affection for the DL, adding some solid innings should help the rotation. What Leake may lack in top of the rotation shutdown stuff, he'll make up for in consistency making him a perfect 3-5 starter. Maybe even a decent 2.
Baseball Reference has Leake similar to Dan Haren (975), John Lackey (973), and Roy Halladay (968) through the aged of 27 based on their Similarity Score formula. Not bad company to keep.
Plus Leake has a little pop at the plate hitting 6 home runs of his own over his career.
Welcome @MikeLeake44 glad to finally have a pitcher that can hit! No offense @UncleCharlie50 @MichaelWacha @lancelynn31

— Kolten Wong (@KoltenWong) December 22, 2015
What He Means for the Roster
Here's where things get more interesting with Leake. He brings the Cardinals a little bit of extra flexibility to pursue trades with some of the young starting pitchers. Instead of relying on Tim Cooney, Marco Gonzalez, or Tyler Lyons vying for the firth starter spot, they could be used to bring in some more offense.
And almost immediately after the signing the Cardinals started showing up in the rumor mill for an outfielder via trade. Especially tied with Carlos Gonzalez, Charlie Blackmon, and Corey Dickerson of the Colorado Rockies.
Mike Leake The Man
Don't expect Mike Leake to be posting anything controversial to Twitter or Instagram (looking at you Carlos). His Twitter is pretty lame. You can find him @MikeLeake44, but it's mostly just him thanking people. That handle could change as he'll be sporting the number 8 in St. Louis.
Leake has been saying all the right things since signing with the Birds. Although he did admit to the Cardinals being the fallback after his college hometown Arizona added Greinke and Shelby Miller. Can't blame the guy for wanting to pitch where he lives.
Leake seems like a solid signing for the Birds and should give them consistent innings for the next 5, maybe 63 years.
Here we go Birds.