By now you've seen the photo of one of Boston's golden sons and future Batman, Ben Affleck, switching allegiances and donning the Birds on the Bat. If not, welcome to the Internet. If you're looking for the gifs, they're over there, and if you're looking for cats, they're everywhere.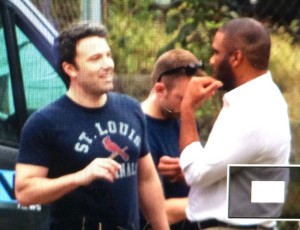 It turns out celebrities behave a lot like lemmings chasing the next trend, and that trend is dropping their Boston fandom to cheer on the St. Louis Cardinals. I mean can you blame them? Have you seen Michael Wacha pitch?
Matt Damon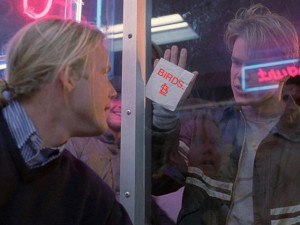 Leave it to Matt Damon to follow Ben Affleck's every whim. The Oscar winner is riding Affleck's coattails once again by hopping on the Birds bandwagon. How do you like dem apples, Boston?
Mark Wahlberg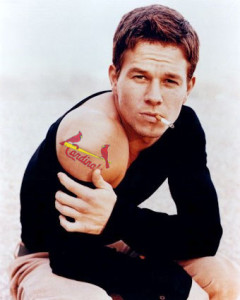 Male model and white rapper, Mark Wahlberg, has also hopped on the Cardinals bandwagon. Sporting the Birds on the Bat in ink. No word yet on if his brother Donnie was joining him. He couldn't be found for comment.
Samuel Adams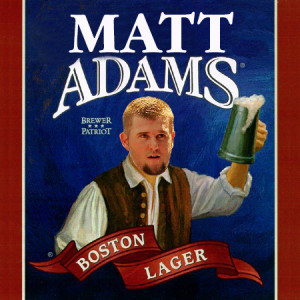 Even Boston's beloved Samuel Adams beer has switched over to the Birds with a special World Series edition of their beer line. It's no Budweiser, but they can't all be the King.
Waiting in the VIP area of the bandwagon to welcome all his new celebrity brethren is long-time Cardinals fan and dream boat Jon Hamm. Just look at that playoff beard.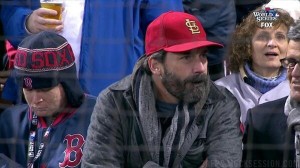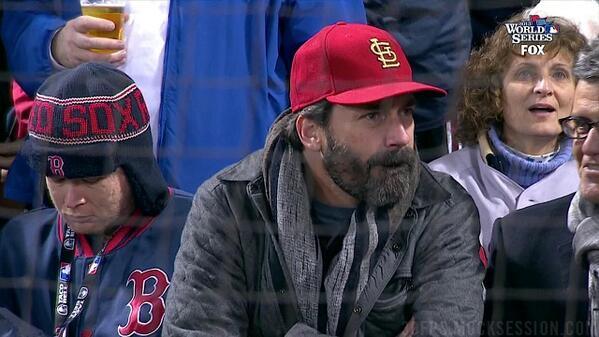 See Boston, that's a beard.
You guys can keep Dane Cook though.
Birds.