The St. Louis Rams took care of business against an inferior team again by handing the Washington Colt McCoys their 10th loss of the season. The win marks the first time this season that the Rams have won in back-to-back weeks. They only have to wait until Thursday to try to extend the streak to 3 wins and reach .500 when they face the first-place Arizona Cardinals.
Now on to the gifs!
Jeff Fisher was very excited for the win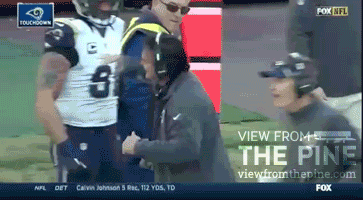 Very excited.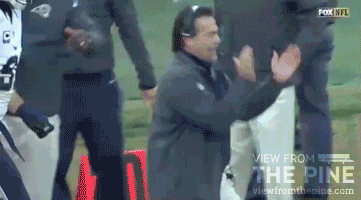 T.J. McDonald has made it a common occurrence to give out low-fives as hard as he hits.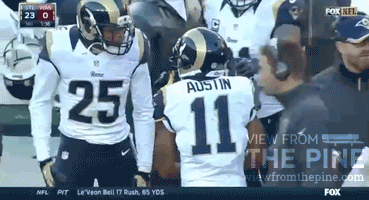 Ernie Sims did whatever this is. You can almost see the emotional scarring develop on the Washington fans' faces.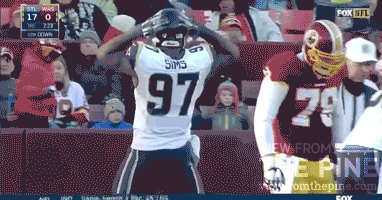 Meanwhile Washington's crowd couldn't even paper bag right.