I'm going to try something a little different this Blues season1.
So on that note, St. Louis Blues hockey is upon us and you shouldbe as fired up as I am, which is a just little less fired up than this guy.
Meanwhile in the OHL, a guy climbed the boards and ran onto the ice pic.twitter.com/WGb9yugrfi

— Marina Molnar (@mkmolnar) October 13, 2016
Nonetheless, I'm so fired up that I will attempt to recap each game this season in VFTP's Blues Slapshot series2. Included in these recaps will be my "expert" opinions, quick stats, bad puns, random facts, and animated GIFs of course. So let's dive right in.
Offseason Recap
If you've been living under a rock the last couple months, the Blues lost a few key players after their Western Conference Finals run. Backes signed with Boston, Brouwer and Elliot joined the Calgary Flames.
Head coach Ken Hitchcock announced that this is his last season coaching, so the Blues hired former Minnesota Wild head coach, Mike Yeo, as his associate coach to learn the ways of the Hitch to take over the reins following this upcoming season.
David Perron is back. Sobotka is coming back. Jaskin got a new deal. Sobotka isn't coming back. Yes he is. Wait, oh that's right, he's still not coming back. Here's actual footage from an interview with Sobotka's agent: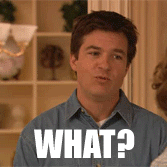 Schwartz got an extension, then got hurt again going too hard in practice. Then Blues made a low-risk, high-reward trade with Edmonton and obtained former #1 overall pick Nail Yakupov3.
Pietrangelo was named Captain.
And lastly, Barrett Jackman signed a 1-day contract and retired as a Blue.
Game Slapshot
Blues win 5-2 over Blackhawks.
Goals: Tarasenko (2), Stastny (1), Shattenkirk (1), and somehow Upshall (1)
You really can't start off the season with a better test for the Blues against division rival Blackhawks in Chicago and even though the final score didn't suggest it, we'd say this was still a tight game. The game didn't get out of hand until just under 2 minutes left in the 3rd, when Tarasenko added an empty netter to make it 4-2. Then the Upshall "goal" with 19 seconds left was actually a Hawks own goal.
Blues had a good power play in this one. Not only because of scoring on 3 of their 5 odd-man advantages, but also because they finally had a good balance of puck movement and shots on net. Unlike the stuff they'd pull last year, where they'd move the puck and waste a whole minute of the PP before even thinking of shooting the puck.
For once, in as long as I can remember, the Blues actually looked like the faster team. They didn't give the Hawks skaters a lot of space, were aggressive on the forecheck, and were able to exit their defensive zone with more ease than usual against a team like Chicago4.
Quick Hits
Blues outshot the Hawks 33-19.
Blues won the faceoff battle 35-23.
Pretty tame game for this being such a big rivalry, penalty minutes were 8 (Blues) to 10 (Hawks).
Not a great game for D Robert Bortuzzo. A few unintentional icings and a cross-ice offense zone clear attempt that got picked off and immediately led to a goal for Chicago.
Petro gonna Petro: led all Blues skaters with a total ice time of 26:29.
Newly acquired Yakupov had 1 shot on goal with only 10:37 mins of ice time. Here's to Hitchcock not using him as Paajarvi 2.0.
Blues play their home opener tonight against the Wild at 7.
In closing, it looks like we're in for another trip to the Stanley Cup playoffs as the Blues continue to have depth, a solid defensive plan, and Vladimir Tarasenko5. So follow along and don't plan on all these recaps always being this long, because well, they won't be.
There you have it folks, Game 1 of 82 in the books. If I do say so myself, this recap went off without a… Hitch. Or you could say I… "Nail"ed it.
I'll see myself out. Blues.