The Cardinals traded Mike Leake out of nowhere Wednesday morning. The deal was all but official by the time rumors started leaking on Twitter that something was in the works.
Leake was sent to the Mariners to be reunited with Marco Gonzalez who was traded to the Mariners back in July. In return the Cardinals received a light-hitting, minor league shortstop by the name of Rayder Ascanio.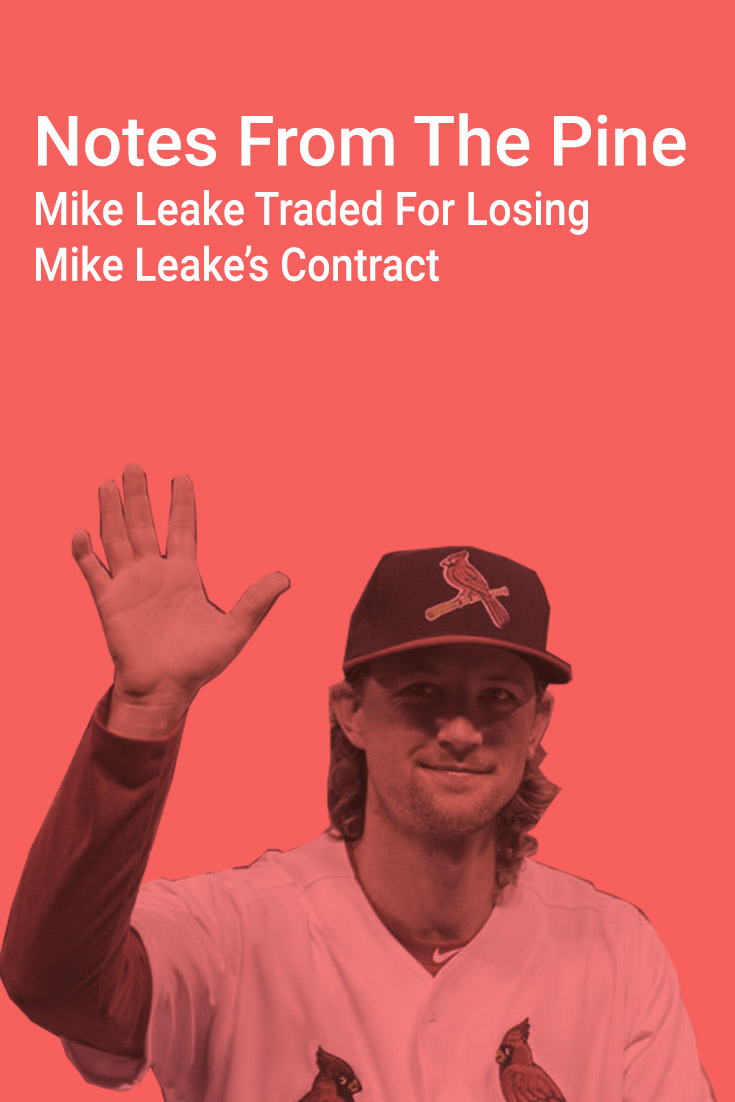 But the real benefit for the Cardinals comes with freeing them from the remainder of Mike Leake's contract which had around $55 million remaining. Although the Cardinals did have to part ways with $17 million and $750,000 of international cap space1.
Time will tell what the Cardinals do with that money but it should free up some extra cash to explore options in the offseason. Whether that's resigning Lance Lynn, making a big free agent signing, or going after Giancarlo Stanton2.
I wouldn't count on anything happening this season though. To make a run this year the Cardinals are going to have to rely on raiding the Pacific Coast League champion Memphis Redbirds and get a spark from some youth. Starting with Jack Flaherty making his debut Friday night against the San Francisco Giants.
---
Around the Horn
MLB
The Astros traded for Justin Verlander late last night. Giving them some much needed pitching depth. And the promise of Kate Upton attending playoff games in Houston. That's the best news Houston has had this week.
Marp plans to donate $10,000 for every homerun he hits to help fund Hurricane Harvey relief. Waino is going to match him.
Adam Wainwright and the Cardinals also pledged $10k for each Marp bombskies. That means Marp will only need to hit 400 homeruns to match J.J. Watt's $12 million fundraising efforts.
Stubby Clapp has the best name in baseball and he was recently named Pacific Coast League Manager of the Year.
Kevin Pillar made a full extension diving catch into the gap in right center.
At the rate I've included awesome plays from Korean baseball I may have to switch to watching it exclusively. This catch and tag is awesome.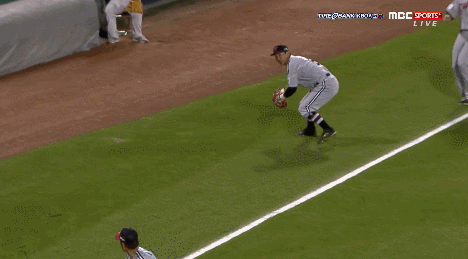 The Philadelphia Phillies Nick Pivetta might want to let runners take a lead before trying to pick them off.
Rumors are starting to swirl again as Giancarlo Stanton hit his 50th homerun. I'm all in. Go for it Cardinals. The last guy they traded for that hit 50+ homeruns that season was inducted into the Cardinals Hall of Fame on Saturday.
Listen here Schoenfield. No one wants to see a Cubs vs Indians World Series rematch after both teams have spent the majority of 2017 barely hanging onto divisions no one wants to win. Also you misspelled "winningest". But the fuck the Red Sox.
NFL
Aaron Donald is still holding out from the Los Angeles Rams. That make me happy. #FuckKroenke
Meanwhile Mathew Stafford got paaaaaaid. 🤑
Hopefully you were wise enough to not draft your fantasy team before week 3 of the preseason completed. But if you weren't and you picked Julian Edelman I have bad news for you.
The NFL play of the year has already happened, and it was by a punter.
NHL
In Blues News, Vladdy is rated as the #2 Right Wing in NHL 18.
Random
This Connor McGregor fan interrupted some Stephen A. Smith insight with a "F**k the Mayweathers" on live TV.
Super Troopers 2 released a teaser trailer. And the movie comes out on 4/20. Of course.
---
[optin-monster-shortcode id="uveoiinkb1r540lvqtr5″]