Well, the St. Louis Cardinals looked like they may get back on track after sweeping Philadelphia and winning game 1 of a double header against the Brewers. But 3 losses to the Brewers later and the Cardinals are 5 games under .500. But there was still some fun news around the sports world this week.
If you want this great content in your inbox every week without the hassle of going to the website you can sign up here.
The Blog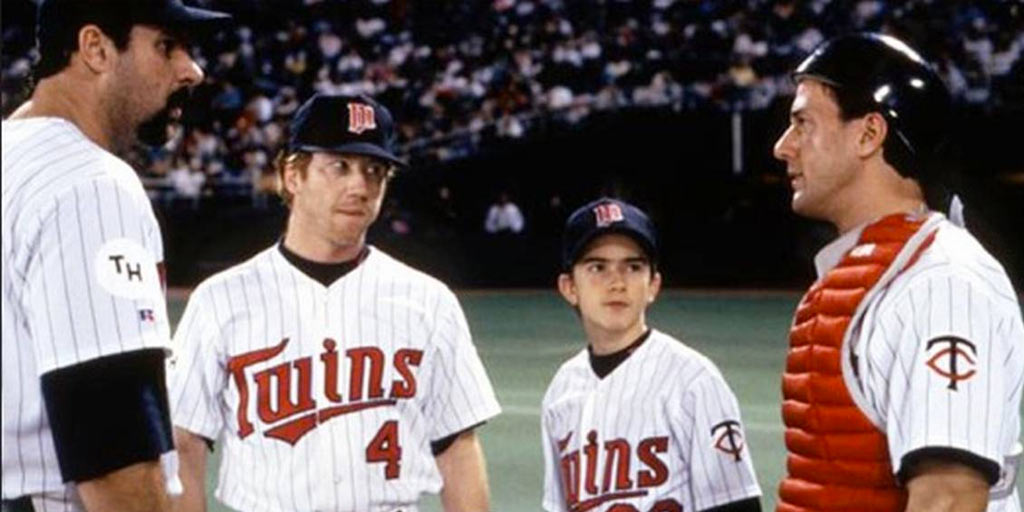 Little Big Cheaters: How the Minnesota Twins Almost Stole a Wildcard Berth
The year is 1994. And the Twins forced a one game playoff with the Seattle Mariners. What happened next is a tale of a blown call, a tricky team, and Ken Griffey Jr. saving the MLB's face.
Around the Horn
Edwin Jackson made his debut with the Baltimore Orioles recently giving him an even dozen. You may remember Jackson from his stop with the Cardinals in 2011. At the time the Cardinals were his 6th Major League team.
Missouri State Bear's Jake Burger likes burgers from Bair's in Springfield. Even if he doesn't know it use to be Boomer's and the cause for many of my roommate's missed classes. #LongLiveDollarShotNight
In more Burger news. Jake got drafted 11 overall by the Chicago White Sox on Monday. Mizzou's Tanner Houck went number 24 overall to the Boston Red Sox.
Speaking of the MLB draft, the Cardinals didn't have a pick until the third round. Number 94 overall. Which they used on Scott Hurst from Cal State Fullerton. They also got a dude named Kramer. Giddy up. Full picks.
On the final day of the draft they picked Terry Fuller. A 6'4'' 240lb high school senior that hit .625 and was also an offensive lineman recruit. He can hit a baseball good.
The L.A. Rams have a weird thing for palindromes in their player's contracts. And here I just thought they were trying to screw players over by executing contracts in Missouri. #F&$kKroenke
Jeremy Maclin signs with the Baltimore Ravens, gets free crab cakes for life.
Aaron Judge demolished a baseball to the tune of 495 feet. I think he's going to have a shot at taking the New York Yankees single season homerun record. Currently held by Roger Maris's 61.
If you were wondering if your beer is safe to drink in the event of a nuclear holocaust, I've got good news.
The Cardinals released a behind the scenes look at Cardinals Karaoke with Waino, Fowler, Weaver, and Carlos. Luke Weaver is a scrawny looking guy.
You could play dodgeball with Ben Stiller through Omaze. To promote Ben Stiller, Vince Vaughn, Christine Taylor, and Justin Long reprised their roles from Dodgeball.
Which led me into an Omaze YouTube hole and this gem featuring David Ortiz reenacting famous Boston movie scenes.
Magneuris Sierra hit an inside the park home run for the Springfield Cardinals. Dude can fly.
The Rams took the 2014 #2 overall pick and turned it into 17 wins and a 6th round pick in 2018. That's getting value.
We've got Blues news! Mike Yeo is filling out his coaching staff. They added Craig Berube as an associate coach, Daniel Tkaczuk as an assistant, and David Alexander as goaltending coach.
[optin-monster-shortcode id="uveoiinkb1r540lvqtr5″]