We're podcast-less this week because we've been playing the beta for Battlefield 1 way too much. But that doesn't mean we'd deprive you of our sure-fire week one NFL Picks in time for you to take advantage of them and make a hefty pile of cash.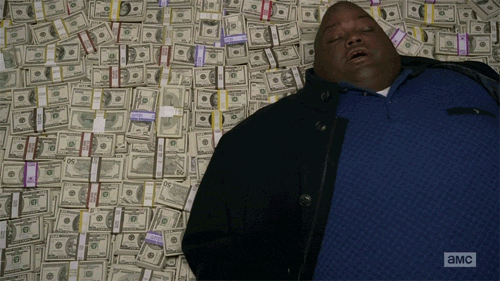 And I of course mean by picking against us.
First let's recap last years picks.
I, Jason, won the regular season with a resounding 32-35 record. While David narrowly edged out Steve for second place with a 30-37 record to Steve's 29-38.
Pretty terrible all around. So we decided to shake things up a bit and added Tim to the picks this year. We also replaced picking Rams games for picking a second Game of the Week.
Without further ado, let's make some picks.
Game of the Week #1: Carolina Panthers at Denver Broncos
Steve: Carolina will avenge themselves for last year's Super Bowl loss. Also, Cam's on my fantasy team, so fingers crossed.
Pick: Carolina Panthers
David: Cam and Co. come out and destroy Denver to make up for last year's "big game" loss. I predict they win by at least two scores.
Pick: Carolina Panthers
Jason: I've got no faith in the Broncos starting a quarterback that took 3 weeks to beat out Mark Sanchez. Cam Newton will get some redemption after he pouted around after the Super Bowl.
Pick: Carolina Panthers
Tim: Carolina, since I've never heard of, nor can pronounce, Denver's quarterback. But if Austin Davis gets in the game, I'm switching my pick to Denver.
Pick: Carolina Panthers
Game of the Week #2: New England Patriots at Arizona Cardinals
Steve: Kylo Ren (Jimmy Garoppolo) tries to finish what Darth Vader (Tom Brady) started under the guidance of the evil emperor (Belichick obviously). I'm looking to the Cardinals to fire a couple proton torpedos into their exhaust port if you catch my drift.
Pick: Arizona Cardinals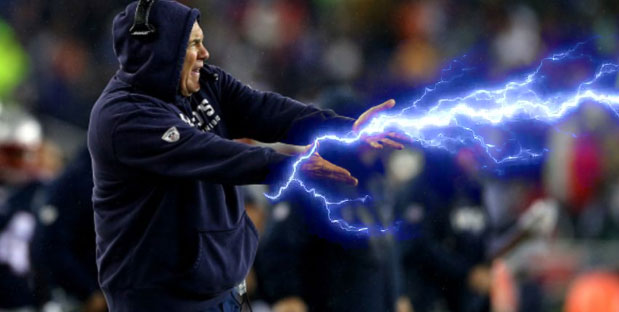 David: Cards beat a Tom Brady-less Patriots team with their defense. Probably going to pick off Garoppolo 3 times.
Pick: Arizona Cardinals
Jason: Let's check in with our Boston correspondent, Dougy.
"Tawwmy Brady is the greatest Quarterback of All-Time, but the Greatriots don't need him to go undefeated. The Pats ahh gonna go 4-0 without Tawwmy then they're gonna stawmp everyone else all season."
Fuck Dougy. Cardinals take this one easily against Jimmy Garoppolo.
Pick: Arizona Cardinals
Tim: New England, the Pats did just fine with their back-up QB when Brady missed the whole season a few years ago.
Pick: New England Patriots
Lock of the Week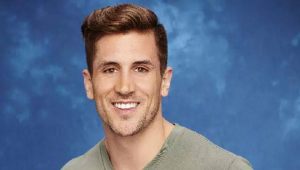 Steve: Green Bay Packers at Jacksonville Jaguars
Rodgahs!
Pick: Green Bay Packers
David: Green Bay Packers at Jacksonville Jaguars
Offensive shootout, but GB has more bullets. Hate to say it since the Jags are my new team, but GB is the better team regardless.
Pick: Green Bay Packers
Jason: Miami Dolphins at Seattle Seahawks
I'm going to save my crazy locks up for later and the season and go with a surefire win in week one. The Seahawks are going to stomp the Dolphins. I don't see how this is close unless the Seahawks come out completely flat.
Pick: Seattle Seahawks
Tim: Detroit Lions at Indianapolis Colts
Colts over Lions, it's gonna be a long season in Detroit without Calvin. A 35 year old Anquan Boldin isn't going to fill his shoes.
Pick: Indianapolis Colts
Upset of the Week
Steve: Minnesota Vikings at Tennessee Titans
I don't think the Vikings will be quite ready to get it together after Bridgewater's injury. Looking for the Titans to win at home.
Pick: Tennessee Titans
David: Cleveland Browns at Philadelphia Eagles
RGIII is back with nothing to lose, I expect he and the Browns to come out firing. First play predicition: PA fake, bomb to Pryor, but dropped or overthrown. Regardless PHI won't fair too well with Wentz starting in this one.
Pick: Cleveland Browns
Jason: Green Bay Packers at Jacksonville Jaguars
I don't know how this happened, but I'm going against the Packers in week one. I could see them coming out flat on defense and Jacksonville coming out with a big offensive day. It'll be decided by the last offense on the field and I'll give it to Jacksonville at home. I still expect the Packers to go 12-4 and win the North while the Jaguars threaten to go 10-6 and make a wildcard berth.
Pick: Jacksonville Jaguars
Tim: Cleveland Browns at Philadelphia Eagles
Cleveland over Philadelphia, he's got a new team, a new city, and a new girl. RGIII: the Sequel begins this week.
Pick: Cleveland Browns