Ok. Turns out we needed a warm up week for our picks. That's what we get for skipping the preseason.
After everyone turned in 1-3 performances in week 11, we're looking to bounce back in a big way with week two. Technically we all scored more than the Los Angeles Rams though.
Game of the Week #1: Green Bay Packers at Minnesota Vikings
Steve: Green Bay will beat Sammy Bradford and the Vikes because that poor SOB can't catch a break.
Pick: Green Bay Packers
David: Shaun Hill or Sam Bradford, doesn't matter because both former Rams will continue their losing ways.
Pick: Green Bay Packers
Tim: In 2014, Shaun Hill did the unthinkable by leading the Rams to consecutive victories, while Bradford watched from sidelines. This year, his winning streak stops at 1.
Pick: Green Bay Packers
Jason: I went against the Packers in week 1 thinking they would come out flat in Jacksonville. And they kind of did, but still held on for the win. I'm picking them to get some of their shit together in week 2, and I'm looking for a big game from Jordy Nelson2.
Pick: Green Bay Packers
Game of the Week #2: Cincinnati Bengals at Pittsburgh Steelers
Steve: I'm looking for the Steelers to continue what they got going last week and to Antonio Brown to get me some more fantasy points!
Pick: Pittsburgh Steelers
David: Pitt's offense looks pretty damn good right now. No signs of slowing down.
Pick: Pittsburgh Steelers
Tim: Bengals will be distracted because they are still wondering how they lost that playoff game to them last year.
Pick: Pittsburgh Steelers
Jason: Around week 14 last season I was picking the Steelers to make a Super Bowl run. And I still think they would have had it not been for injuries slowing them down right at the end of the season. Even though they were gifted the playoffs by the Bengals. I still think Big Ben and Antonio Brown at home is too much for the Red Rifle and A.J. Green to handle.3 This should be a battle either way.
Pick: Pittsburgh Steelers
Lock of the Week
Steve: Seattle Seahawks "at" Los Angeles Rams
Reason: Rams
Pick: Seattle Seahawks
David: Seattle Seahawks "at" Los Angeles Rams
This will be a bloodbath reminiscent of the ending scene of Money Talks at the Coliseum.
Pick: Seattle Seahawks
Tim: San Francisco 49ers at Carolina Panthers
I'm no expert, but I believe when one team is a 13 point favorite, that means they are better.
Pick: Carolina Panthers
Jason: Atlanta Falcons at Oakland Raiders
I am all aboard the Raider train at being a sneakily decent team. This team is right in the Jeff Fisher range. They could easily go 7-9 or 9-7. Derek Carr and Amari Cooper are shaping up to be a nice QB / WR combo. Aside from that I don't know much about the Raiders other than Latavius Murray is pretty ok. This team just screams out slightly above average. The Falcons, meanwhile, are just bad. Even with the Matt Ryan to Julio Jones combination. They just can't seem to figure out how to win football game.
Pick: Oakland Raiders
Upset of the Week
Steve: Dallas Cowboys at Washington Redskins
Picking Dak Prescott to keep going on his strong week 1.
Pick: Dallas Cowboys
David: Tampa Bay Buccaneers at Arizona Cardinals
Sophmore "Famous" Jameis Winston over Carson "As Old As Arnold" Palmer.
Pick: Tampa Bay Buccaneers
Tim: Indianapolis Colts at Denver Broncos
First game Colts-Broncos game not involving Peyton Manning since 1993. I'll take the veteran QB Luck over the 1st year starter Siemian.
Pick: Indianapolis Colts
Jason: New Orleans Saints at New York Giants
The Saints probably should have won their opener against New Orleans, but forgot how to defense. I'm not sold on the Giants yet even with a narrow victory over Dak Prescott and the Cowboys. Drew Brees is slightly better than Dak Prescott. Though OBJ could have a huge game against a Saints defense that gave up 35 to the Raiders. I still expect Drew Brees to beat Janoris Jenkins enough times to offset anything OBJ does.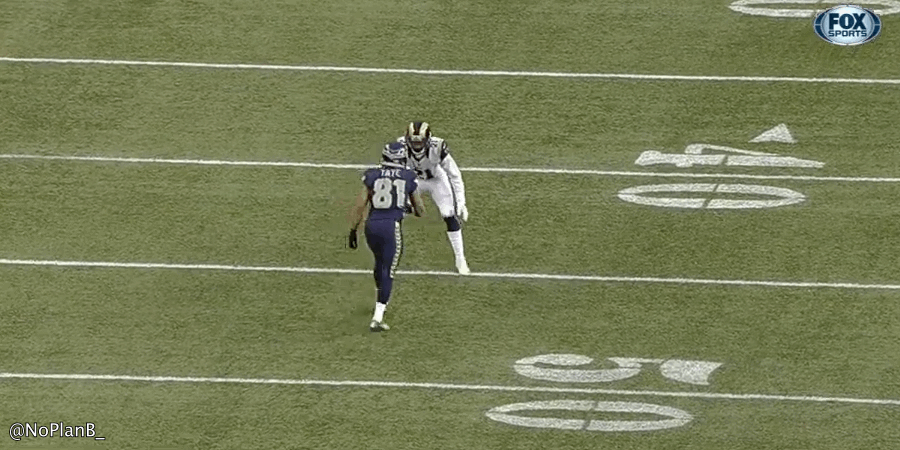 Pick: New Orleans Saints