We're moving onto the NL Central in our 2018 MLB Preview. For those of you that don't know this site is based in St. Louis. The Cubs are the favorites. The Brewers surprised in 2017. The question becomes whether we'll follow our heads, hearts, or will the both converge. Find out.
Division Champs
MLB Preview 2018
MLB Preview 2018: NL Central
Tim: Making this pick with my heart. Ozuna proves to be the big bat in the middle of the order that we've been missing. As long as they figure out the closer situation.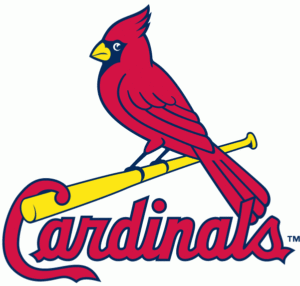 Birds.
David: The Birds are my pick for many reasons. They'll have another year of Pham still trying to "prove" himself to this organization, the addition of Ozuna, a full season of Weaver, and the list goes on and on. However, my main reason for picking the Birds is this: Mike Maddux. Having him in the dugout will make this team so much better. Carlos will be better, Waino will be better, Weaver will get even better, the bullpen will be managed better and therefore, the Birds will be better. Time to Photoshop the Make the Birds Great Again image but with his face on it.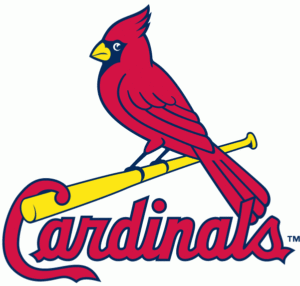 Birds.
Steve: I hate myself.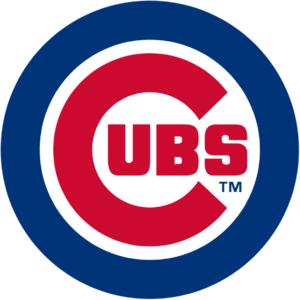 Chicago Cubs 🤮
Jason: This may be a total homer pick, but I think the Cardinals will improve from last season. I hate the loss of Lance Lynn he was pretty quietly effective in his time in St. Louis. Adding Marcell Ozuna to the lineup gives it a huge boost. Add a full season of Tommy Pham into the mix and this lineup is going to have some pop. The Birds may run into problems if they try to go with a traditional closer. Because they don't have one. But if they go full analytics on this the bullpen could be pretty good.
Plus the Cubs have only won one world Series in the last 109 years.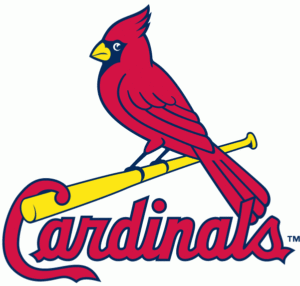 Birds.
Division MVP
Tim: In only 2 full seasons, he's been in the top 10 of the MVP vote both years. At age 26, he will probably improve.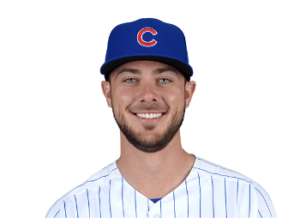 Kris Bryant
David: You think Tommy Pham had motivation last year? He declined a two year deal with the Birds this offseason and will only make $570k (ha only) this upcoming season. Get that money in arbitration sir.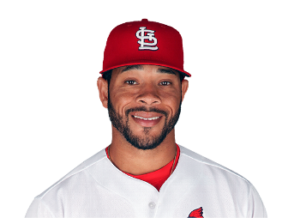 Tommy Pham
Steve: Votto lost out on the MVP last year by two points and had just as many 1st place votes as Stanton. He's going to be playing for a bad team, so chances are he's gonna get some pitches to hit.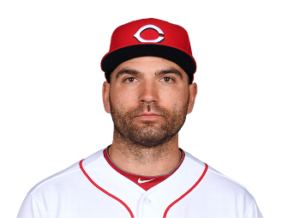 Joey Votto
Jason: Tommy Pham seems to thrive playing baseball with a chip on his shoulder. After putting together a hell of a season in 2017, Pham is now the starting center fielder moving the guy that signed an $82.5 million contract in 2017 to left. The chip this year is probably his own contract. Due to injury Pham is still under team control at the league minimum. He rejected a 2-year offer from the team this season so he'll play 2018 to the tune of about $508,000. Of course if he puts up another monster year like he did in 2017 he'll be looking to make a pretty good deal of money in arbitration in the offseason.
He finished 11th in the NL MVP vote last year trailing only Kris Bryant and Joey Votto in the NL Central. He finished with the same WAR as Bryant (6.2) in 23 less games. And Votto is on the Reds.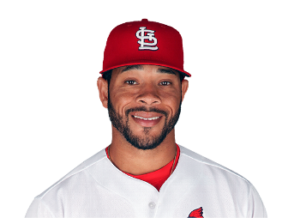 Tommy Pham
Division Cy Young
Tim: If the Birds are going to win the division as I predicted, they're going to need a big year from Carlos. I'm hoping for a repeat of his 2016 season, where he won 16 games.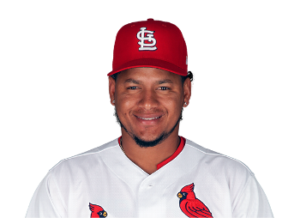 Carlos Martinez
David: It is between Carlos and Weaver for me on this one. If I was going purely on stuff and intimidation factor, it's Carlos all day. However, Weaver has had slightly better Cy Young numbers. I'm going with the upset pick here with Weaver. He may have a smaller sample size, but Weaver's strikeouts per 9 was higher and his walks per 9 was lower than Martinez's last year. I do say its a tight two-man race as Mike Maddux is going to make both of them better.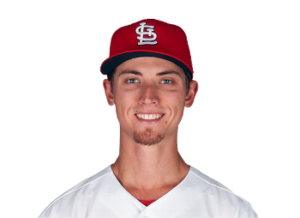 Luke Weaver
Steve: A resurgent Michael Wacha is my pick to have a great year. It's bound to happen at some point right?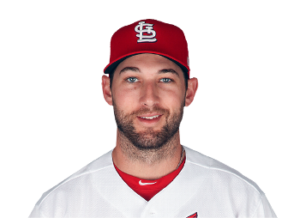 Michael Wacha
Jason: Everyone loves a good comeback story. Waino has finished 2nd in the Cy Young voting twice, and 3rd twice. He wants to win a NL Cy Young. He seems focused in the spring. He still wants a Cy Young. Most of all, I want to see it happen.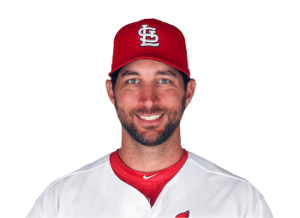 Adam Wainwright
Bold Prediction
Tim: Yu Darvish starts out hot but fades down the stretch, and finishes just 1 game above .500
David: Alex Reyes finishes the year with 25+ saves.
Steve: Dejong hits 40 bombs. Is that bold? Maybe not bold enough? 50 bombskies? OK, somewhere north of 50 taters will do.
Jason: The Cardinals send their entire starting outfield to the All-Star game.