The National League West sent 3 teams to the playoffs last year in the Los Angeles Dodgers, Arizona Diamondbacks, and Colorado Rockies. The Dodgers are stocked for another run. The Diamondbacks and Rockies aren't getting much love, but still have a lot of talent. The Giants are partying like its 2013 after adding Andrew McCucthen and Evan Longoria. And then there's the Padres.
Find out who are bench thinks will win one of baseball's toughest divisions.
Division Champs
MLB Preview 2018
MLB Preview 2018: NL West
Jason: The Giants will be better after adding Evan Longoria and Andrew McCutchen to the lineup. And if they can keep Madison Bumgarner off a dirt bike their rotation should be pretty good. But 2016 proved the even-year magic was a hoax. I'm not even sure if the Giants will jump the Diamondbacks or Rockies.
But everyone has too much ground to cover on the Dodgers. They've got young talent and a potentially healthy Clayton Kershaw.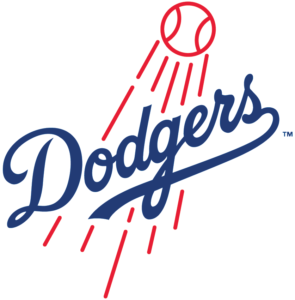 Los Angeles Dodgers
David: I know what you're thinking, the Dodgers are the favorites. It's hard not to be when you win your division by 11 games. Going with them, however, I think it will be a closer division this year as they didn't really improve over the offseason.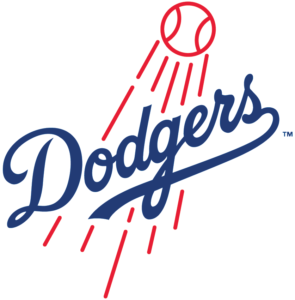 Los Angeles Dodgers
Tim: It's an even year, so the Giants have a shot. But the Dodgers won this division easily last year, by 11 games over Arizona. They lost Yu Darvish, but Bellinger and Seager are a year older and will probably improve. I think the Dodgers make it 6 division titles in a row.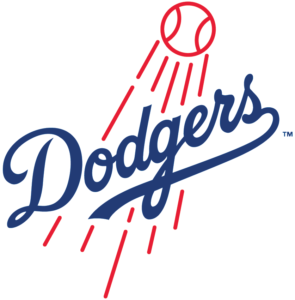 Los Angeles Dodgers
Steve: Giants got better, Padres got Hosmer, the rest of the division stayed the same or got worse. Staying the same is pretty good for the Dodgers.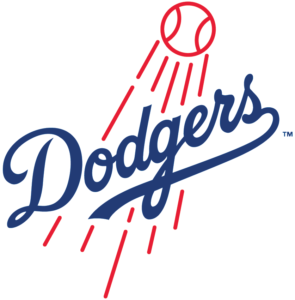 Los Angeles Dodgers
Division MVP
Jason: This division has some legitimate NL MVP candidates. 5 players finished in the top 10 in the voting last year (Goldschmidt, Arenado, Blackmon, Turner, and Bellinger). Nolan Arenado plays the best 3-bag in baseball and, even if HRs and RBIs are an outdated stat, he has 120 HRs and 393 RBIs over the past 3 seasons. Putting up wRC+ of 121, 126, and 129 in those years. The dude can hit and play defense.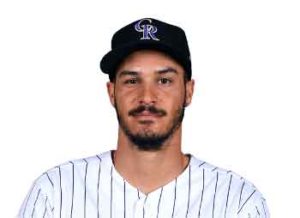 Nolan Arenado
David: Picking Nolan Arenado over Goldie because the Rockies will actually be in the hunt come late September. Only reason why the D-Backs were in it last year was because of J.D. Martinez, but he went bye-bye so can't give my MVP to Goldie mainly because he's not on a contender.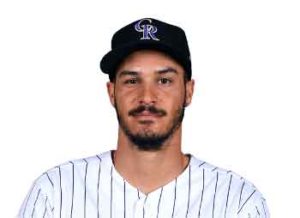 Nolan Arenado
Tim: Cody Bellinger easily won the Rookie of the Year last year, hitting 39 homers and 97 RBI. He struggled in the World Series, hitting .172 and striking out 17 times in the seven game series, but he did come up with a few clutch hits during the series. And he did all this at 22 years old.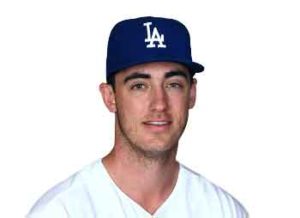 Cody Bellinger
Steve: Cody Bellinger. Because dingers.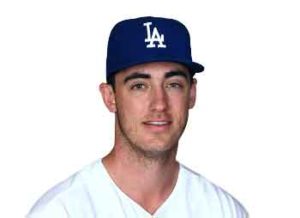 Cody Bellinger
Division Cy Young
Jason: This would be a different story if Clayton Kershaw had to play the Cardinals in a playoff atmosphere all season. But he doesn't. The only question is if he'll make it over 30 starts for the first time since 2015.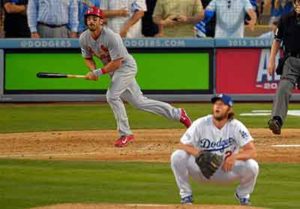 Clayton Kershaw
David: I don't have any reason as to why Kershaw won't be the best pitcher in that division yet again if he stays healthy. Although even with missing the month of August last season, he still struck out just over 200 with a 2.31 ERA.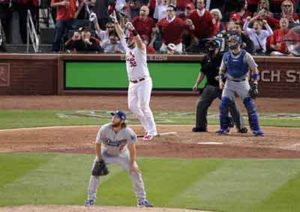 Clayton Kershaw
Tim: Not too difficult of a choice here. Kershaw has finished in the top 5 of the Cy Young vote for 7 straight years. Barring injury, he'll do it again.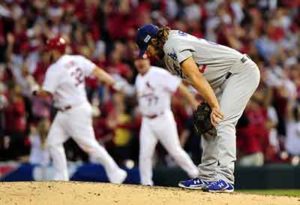 Clayton Kershaw
Steve: Kershaw is still the best pitcher in baseball and easily the best one in this division.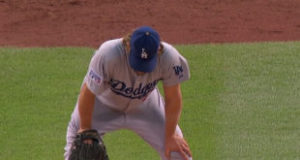 Clayton Kershaw
Bold Prediction
Jason: The Giants finish in 4th place after Johnny Cueto misses time from being kicked in the face by Jason LaRue. And Pablo Sandoval confuses Bumgarner's dirtbike tire for a donut and eats it.
David: Hunter Pence becomes a thing again now that he's moved over to LF. Hits over .300 and has one hit where the ball hits the bat FOUR times on the same pitch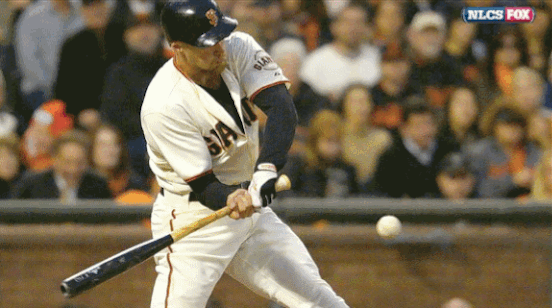 Tim: The Giants off-season moves don't work out. McCutchen and Longoria struggle in a new environment, and the Giants finish in last place again.
Steve: The Giants squeak into the playoffs as a wild card behind a resurgent Andrew McCutchen and Evan Longoria.