We're wrapping up our look at the MLB divisions with a preview of the National League East. The Nationals won the division by 20 games last year. The Marlins finished 2nd in the division and celebrated by trading their 3 best players. The Braves and Phillies are mid rebuild. And the Mets probably should be. Let's take a look at how the Bench thinks the NL East will pan out.
Division Champs
MLB Preview 2018
MLB Preview 2018: NL East
Tim: Nationals won 97 games last year and took the division by 20 games. They may take a small step back this year after bringing in a new manager, but they'll still win the division by 10 games.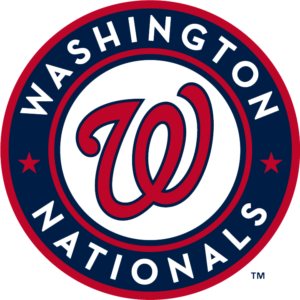 Washington Nationals
David: The Nationals won their division by 20 games last year. Even with a healthy Mets rotation, that doesn't make up the 20 games.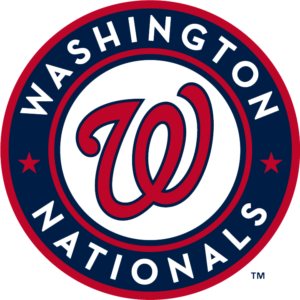 Washington Nationals
Steve: The Nats still don't have a ton of competition in the East. The Mets have a chance to be good with their rotation and the Phillies got better with Arrieta, but the Nationals are still at the top of the division.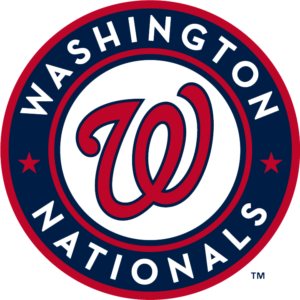 Washington Nationals
Jason: It's hard to pick against the reigning champs. Their window with Bryce Harper is closing. They have the reigning Cy Young and Strasburg gained a little credibility back after outdueling Jake Arrieta in an elimination game. That he almost skipped because he was sick. They won the division by 20 games.
I don't feel great about the Nationals, but it's hard to pick any other team in this division.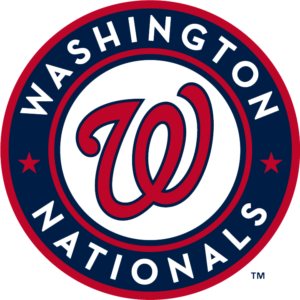 Washington Nationals
Division MVP
Tim: I think the pressure of free agency causes Harper to struggle a bit this year, and his teammate Turner steps up, if he can stay healthy. He has spent significant time on the DL in both of his big-league season. Last year, Turner stole 46 bases in only 98 games, while also hitting .284 and 11 HRs. He'll be batting second in the order, just ahead of Harper, so he'll get plenty of pitches to hit.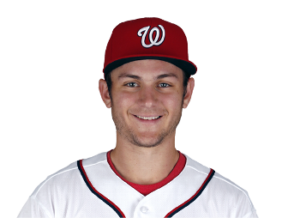 Trea Turner
David: That's a clown question bro. The Hoppa has no competition in this division outside of Freddie Freeman for MVP. And Freeman plays for the Braves so… there's that.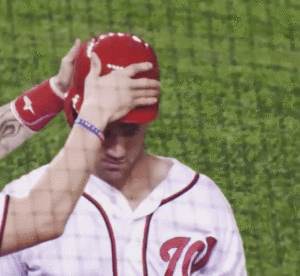 Bryce Harper
Steve: Harper is going into his contract year for what will probably be the biggest payday of all time. I'll expect him to dominate.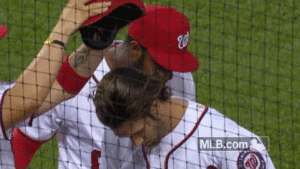 Bryce Harper
Jason: Bryce Harper is going to get all the press this season as he's due up for a mega-deal in the offseason. But with that comes all the pressure to put up huge numbers. Meanwhile down in Atlanta Freddie Freeman put together eerily similar numbers to Harper last season.
| | Harper | Freeman |
| --- | --- | --- |
| G | 111 | 117 |
| HR | 29 | 28 |
| R | 95 | 84 |
| RBI | 87 | 71 |
| AVG | .319 | .307 |
| OBP | .413 | .403 |
| SLG | .595 | .586 |
| wOBA | .416 | .407 |
| WRC+ | 156 | 152 |
Give me the guy that has none of the pressure and just gets to go out and play baseball.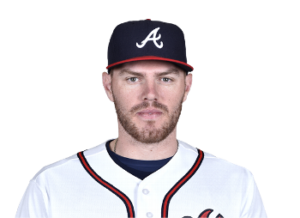 Freddie Freeman
Division Cy Young
Tim: After 5 consecutive years finishing in the top-5 of the Cy Young vote, as well as 5 straight year throwing over 200 innings, Max Scherzer has to regress at some point. Plus he's turning 34 soon, so this may be the year he does so.
I'm predicting Syndergaard stays healthy this year and takes over as the best pitcher in the division. After pitching in just 7 games last year, he should be well-rested. In 20 innings this spring, he has 23 strikeouts in 20 innings pitched.
Noah Syndergaard
David: Giving this one to Scherzer because the entire Mets rotation will miss at least half their starts due to injury. Strasburg a close second though.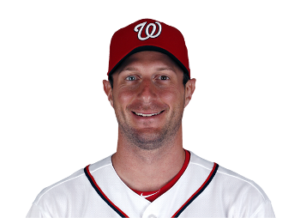 Max Scherzer
Steve: Syndergaard is filthy and has a great nickname (Thor), so I'm gonna have to go with him.
Noah Syndergaard
Jason: He's the back-to-back NL Cy Young winner. Which puts him at 3 total Cy Youngs in the last 5 seasons. The Mets have some potential competition, but they're probably going to be a shit-show this season.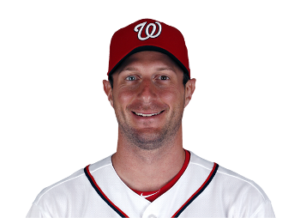 Max Scherzer
Bold Prediction
Tim: Former #1 overall pick Dansby Swanson has another bad year, proving that everyone lost in the Swanson for Shelby Miller trade from a few years ago.
David: Matt Adams hits 20+ bombskies and bats over .275. Ultra bold prediction especially since Zimmerman started taking yoga so he'll have a career year somehow.
Steve: The Marlins win more games than the Braves.
Jason: The Braves keep pace in the wildcard race behind the aforementioned monster season of Freddie Freeman and the emergence of Ronald Acuna.